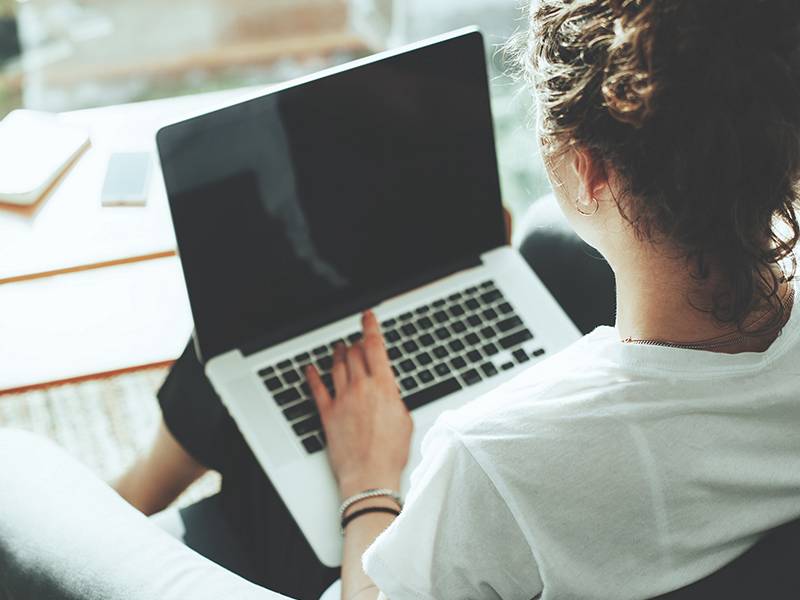 Five professions after studying psychology
When you think of a psychologist, is the typical image of a therapist with a notebook that comes to mind? With a patient lying on the couch in front of you? Your day-to-day work does not necessarily look like this – there are very different, exciting jobs after studying psychology. We present five of them here:
What jobs can I do after studying psychology?
Clinical Psychology

forensic psychology

supervision

health psychology

gerontopsychology
1. Examination, advice and treatment – clinical psychology
In short, as a clinical psychologist, you deal with mental disorders in patients. In psychology studies, different scientific theories and findings are taught. This is the basis for you to develop and apply preventive measures later. Depending on your interests, you can work with children and young people in children's and rehabilitation clinics or with adults in counseling centers and psychiatric institutions.
2. Analyzes and expert opinions – legal psychologist
As a forensic psychologist, you will mostly work as an expert and appraiser for the court or the public prosecutor's office. The expert opinions produced should e.g. B. help to make judicial decisions on custody and visitation rights (family law) that are in the best interests of the child. However, it may also be the case that you deal with criminals in order to be able to assess their criminal responsibility or the prognosis of danger (criminal law). If you prefer therapy, you can work with inmates in prison.
3. Advising and coaching – Supervisor
As a supervisor, you use your psychological expertise to help a wide variety of people with professional questions and problems. You can provide advice and coaching for individuals (e.g. executives), but also for teams in companies. With this type of coaching, you provide assistance, for example, so that employees and managers can improve their work processes or develop personally in areas of responsibility. Supervisors also deal with the topics of communication, interaction and constructive conflict resolution.
4. Promoting health – health psychologist
Health psychology is a very popular profession after studying psychology. As a health psychologist, you work in an advisory capacity by helping private individuals, such as families, with the topic of healthy living. You can also develop and implement health projects for organizations or companies, such as health insurance companies. The content can be about the prevention of (mental) illnesses, nutrition, sport or stress behavior.
5. Supporting people in old age – Gerontopsycholog:in
Gerontology is the specialist area that deals with the aging process in humans from a biological, social, medical and psychological point of view. As a gerontopsychologist, you deal with the psychological processes that people go through in old age. The core of your work is to support older people personally and to maintain their self-determination and quality of life. You can work in clinics and administrations, for example, but you can also work independently. It is of course also possible to work in research at a university.