Experts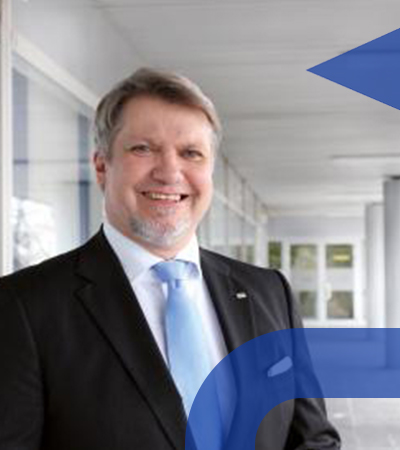 Prof. Dr. Frank Albe
President – Research and Transfer
Frank Albe (born in 1964) studied economics and politics in Braunschweig after graduating from high school. After his preliminary diploma, he moved to Göttingen and completed his studies in business administration with a degree in business administration. After completing his doctorate, Albe moved to TUI GmbH & Co. KG, where he was responsible for the tour operator Europa Mitte as well as the hotel and destination investments as head of investment controlling for the TUI Group. Since 2000, Albe has held a professorship for general business administration, in particular tourism management and controlling, at the PFH. In 2003 he was elected to the office of Vice President. In autumn 2014 he was elected President of the university. In addition to the directive authority inherent in the President, he is responsible in particular for the areas of research and transfer.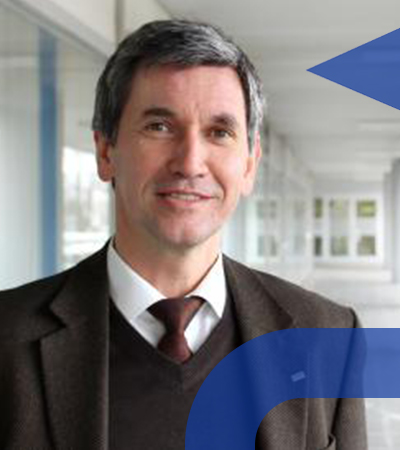 Prof. Dr. Joachim Ahrens
Vizepräsident – Studium und Internationales
Joachim Ahrens (Jahrgang ´63) studierte Wirtschafts- und Politikwissenschaften. Dem Abschluss als Diplom-Volkswirt folgten die Promotion und Habilitation am Volkswirtschaftlichen Seminar der Universität Göttingen. Nach Forschungsaufenthalten an der Harvard University, der Hoover Institution/Stanford University und der University of California/ Berkeley sowie einer Tätigkeit bei der Asiatischen Entwicklungsbank in Manila nahm Ahrens einen Ruf an die European Business School International University an. Im März 2006 wechselte er dann an die PFH auf eine Professur für International Economics. Joachim Ahrens verfügt über umfassende Lehrerfahrungen im In- und Ausland sowie im Bereich Executive Education.
Seit März 2015 ist Ahrens Vizepräsident der PFH für Studium und Internationales.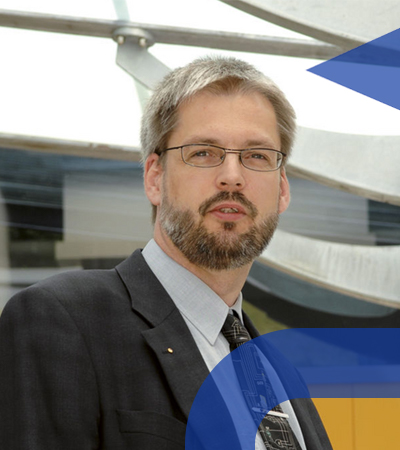 Prof. Dr. Wilm F. Unckenbold
Vizepräsident – Technologie und Weiterbildung
Wilm F. Unckenbold wurde 1963 in Göttingen geboren. Er studierte Allgemeinen Maschinenbau an der TU Clausthal, an der er auch promoviert wurde. Es folgten verschiedene Stationen in Wissenschaft und Wirtschaft, zum Beispiel als Geschäftsführer der INVENT, Innovative Verbundwerkstoffe Realisation und Vermarktung neuer Technologien GmbH, oder als Lehrbeauftragter im Fachbereich Produktions- und Verfahrenstechnik an der Fachhochschule Braunschweig/Wolfenbüttel sowie als Geschäftsführer der HPS, High Performance Space Structure Systems GmbH. Selbständig war er als freiberuflicher Ingenieur (Ingenieurbüro für Leichtbau Dr. Unckenbold). Seit April 2007 ist Unckenbold Professur für Faserverbund-Technologie an der PFH Private Hochschule Göttingen. Mitglied des Präsidiums als Vizepräsident wurde er 2011 und ist verantwortlich für Technologie und Weiterbildung.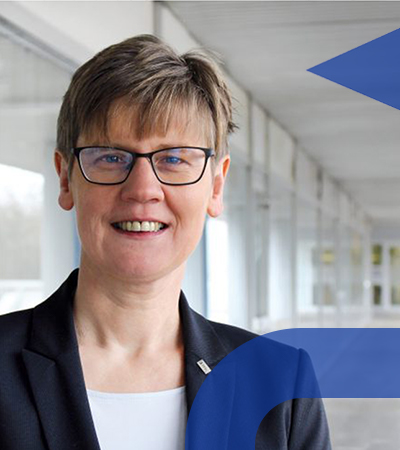 Prof. Dr. Antje-Britta Mörstedt
Vizepräsidentin – Fernstudium und Digitalisierung
Antje-Britta Mörstedt (Jahrgang '65) ist seit 2008 Professorin für Betriebswirtschaftslehre, insbesondere Organisation und Blended Learning. Seit Oktober 1997 war sie neben ihrer Tätigkeit in der Unternehmensberatung Lehrbeauftragte an der PFH. Sie ist seit 2003 Leiterin des Fernstudiums Ökonomie. Ihre Forschungsschwerpunkte sind unterschiedliche Lehrformen und Digitalisierung sowie Personalmanagement mit besonderem Fokus auf das Generationenmanagement. Im März 2015 wurde sie zur Vizepräsidentin für Fernstudium und Digitalisierung bestellt.